NON-MEMBER BOOKINGS UPDATE - 18/08/2020
UEA Sportspark is now ready for non-members to return
To make a non-member booking, you will need to be added onto their booking system to receive your login/pin – please contact scsa@uea.ac.uk to be added. You must have pre-booked an activity before attending Sportspark.
Members can now book 2 weeks in advance and non-members can book 1 week in advance.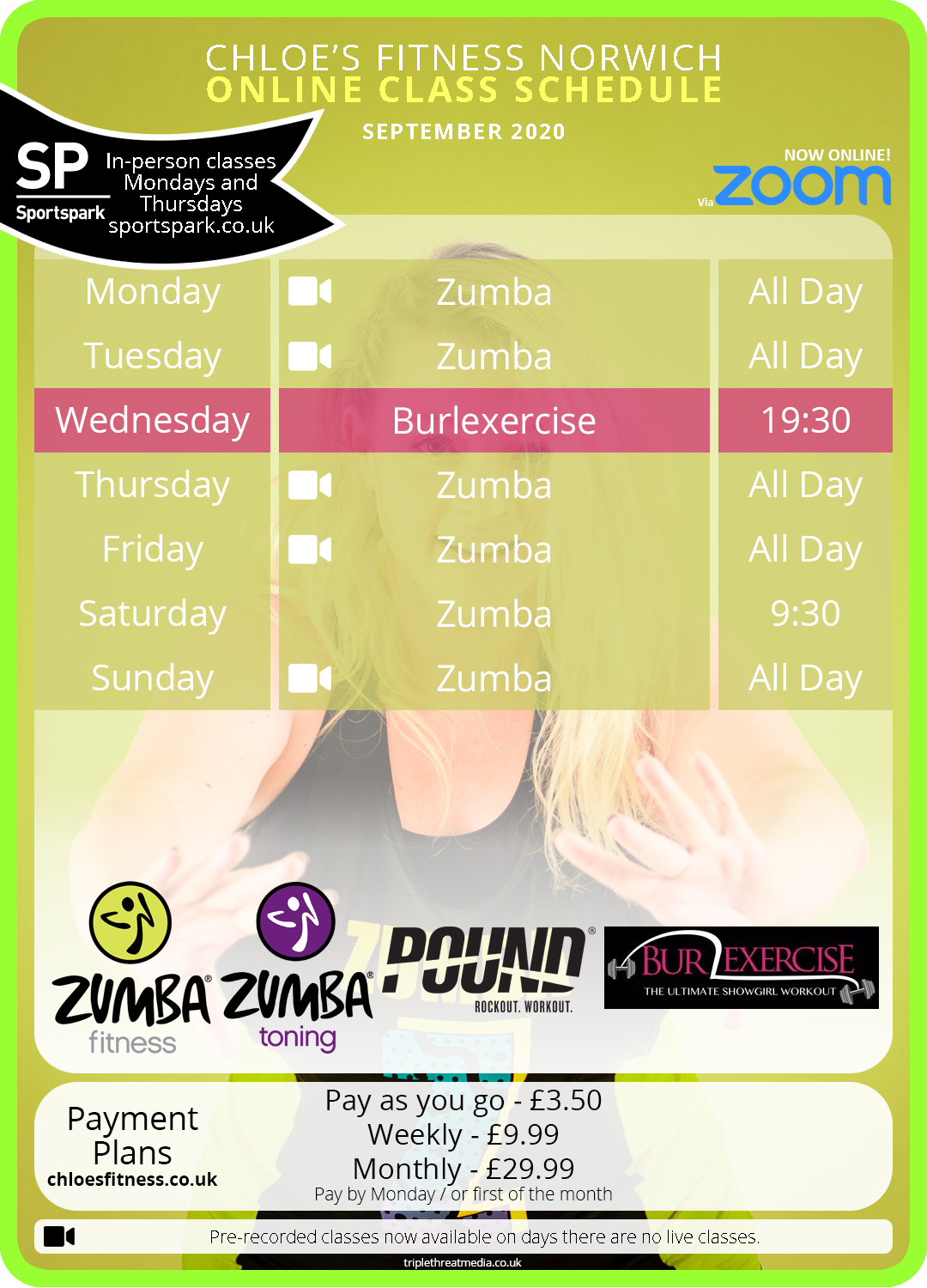 Weekly passes start each Monday, not necessarily the day you make payment. Make payment by 5pm Monday to use your pass that week.
Monthly passes start from the beginning of each month, not necessarily from the day you make payment. Make payment by 5pm the 1st of the month to use your pass that month.
Payments received after cut-off may result in passes being valid from the following week, or month - unless agreed otherwise.
These passes are for online classes only.
2) Pre-pay for class
Individual online classes are £3.50 per person, per class.
Alternatively, access all classes and save by paying £9.99 weekly, or £29.99 monthly
3)

Message letting me know which classes you would like to attend!
You will receive an email to the address associated with your payment shortly before class is due to begin, inviting you to the zoom meeting.
If you have any queries, please message me!